No time for the post-pledge blues!
Pledge Drive is a time of business, a break in the routine and a rallying cry for all of us. I'm so proud of the programmers, staff and volunteers. While we did not achieve our goal of $60K, it was not for lack of trying.  We ended up just short of $50K. If you missed the drive you can still donate HERE to help us get closer!
With the fall drive solidly behind us, we are looking forward to some end of year events and are planning for 2018!  As you are making your end of year giving decisions, don't forget about KWMR – a 501c3 organization. It is dark earlier and the frost is on the pumpkin! We are heading into the holiday season. Here are a few fun events that KWMR is hosting. We hope to see you!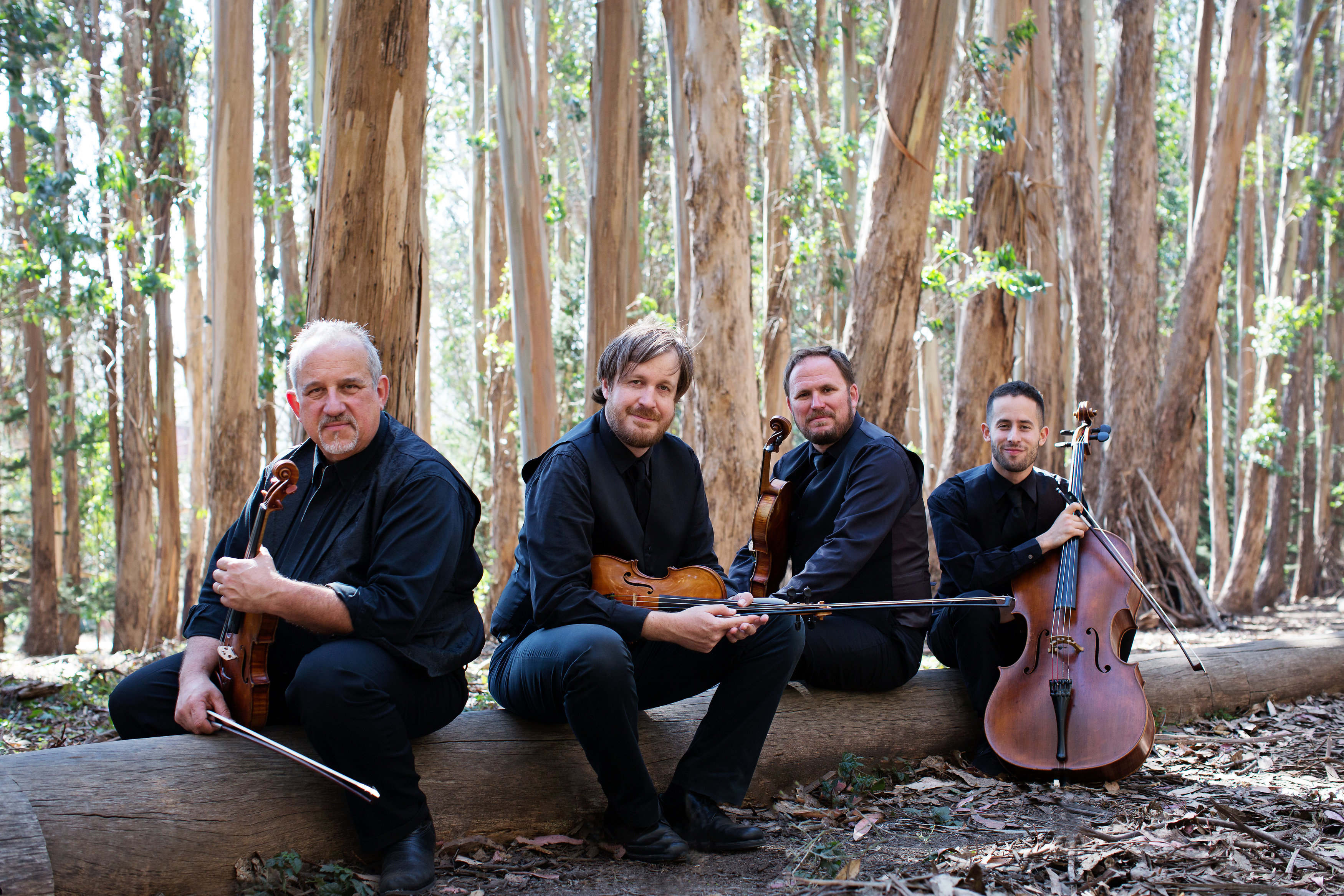 Quartet San Francisco | Photo: Megan Reeves
Saturday, December 9 – Quartet San Francisco Holiday House Concert in Stinson Beach. Join us for a lovely evening with dinner and an intimate concert with Jeremy Cohen and his very spirited and extremely talented Quartet San Francisco. Get your tickets HERE.

Sunday, December 17 – It's a Wonderful Life, a Live Radio Play, by Joe Landry at the Dance Palace. This holiday tradition will be stocked with local talent, and feature some lovely holiday treats. Tickets go on sale soon – Save the Date!
I don't know about you, but I'm more of a summer person. I have begrudgingly put the flip flops away, pulled out my cozy socks and find myself drinking a lot more tea. Who says we don't have seasons in California? These fall days can be some of the most glorious in our environs. I encourage you all to take s spin, hike or bicycle out towards the seashore. Say hi to the Farallon Islands and soak up some winter sun!
Thanks for making our jobs here at KWMR some of the best in the universe!
Amanda Eichstaedt
Station Manager and Executive Director