Another Wonderful EMHO Evening
It was a night to remember: many thanks to everyone who joined us for another Eat My Heart Out Supperclub at the Peace Barn in Bolinas, listening to live storytellers and dining on Chef Matt Elias's creations. KWMR thanks all our volunteers and coordinators who made the evening possible. The stories from Mia Johnson, Mark Buell, Neshama Franklin, Frances McDormand, and Eugene Ashton-Gonzalez left us laughing, wide-eyed, and in wonder.
If you like this event and want to know more about KWMR,
Get the KWMR Round Up Newsletter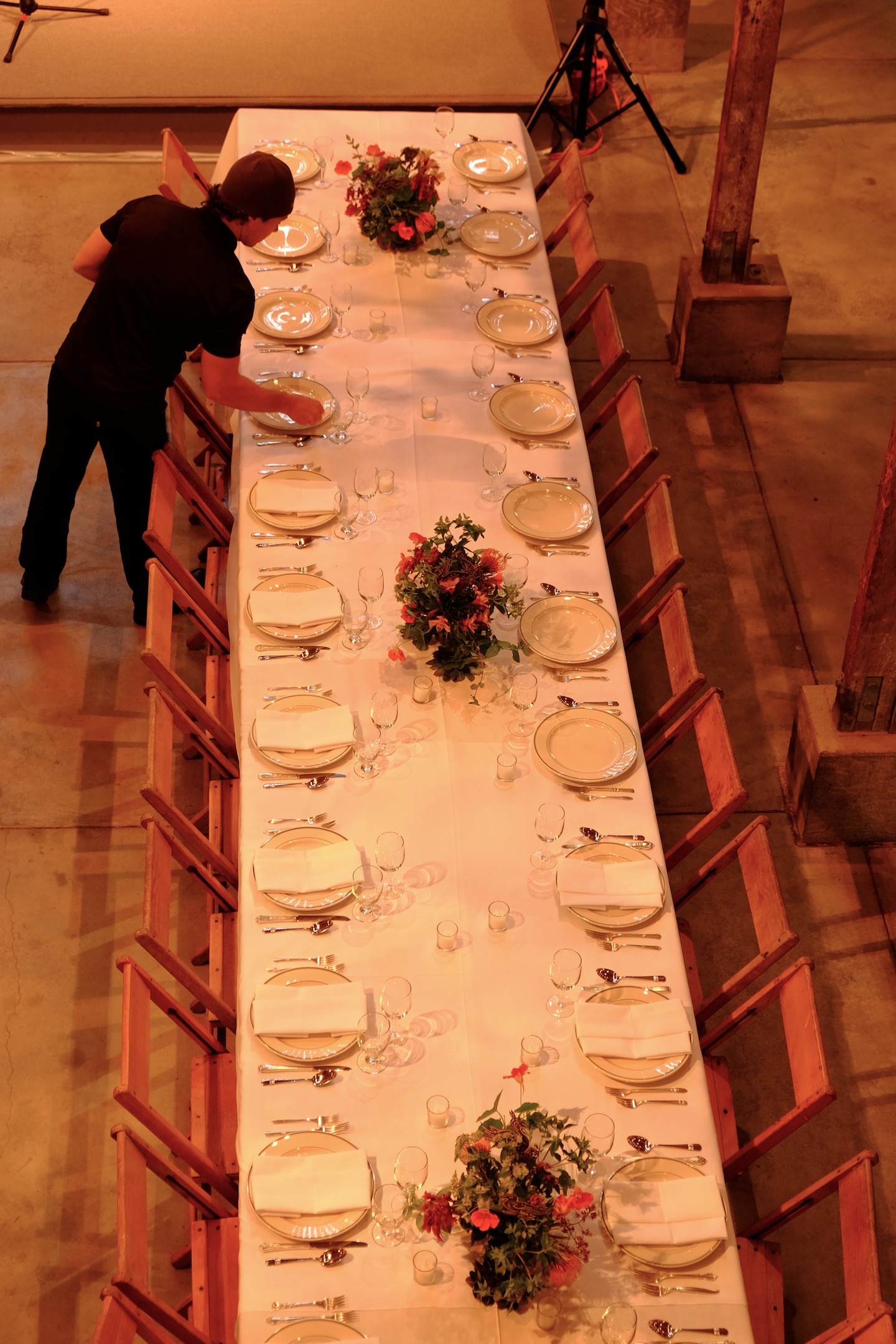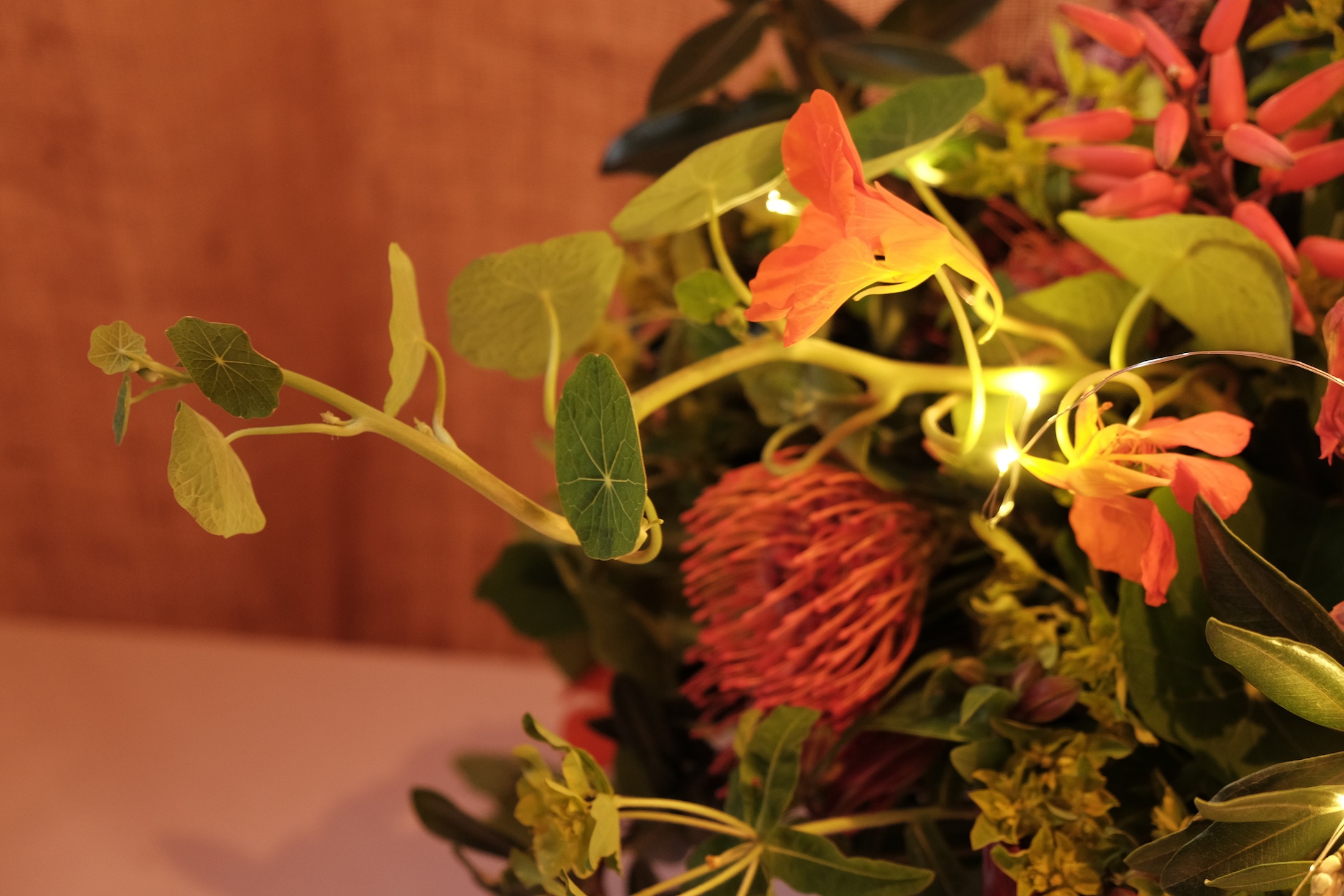 Flower arrangements by Gail Graham graced each of the tables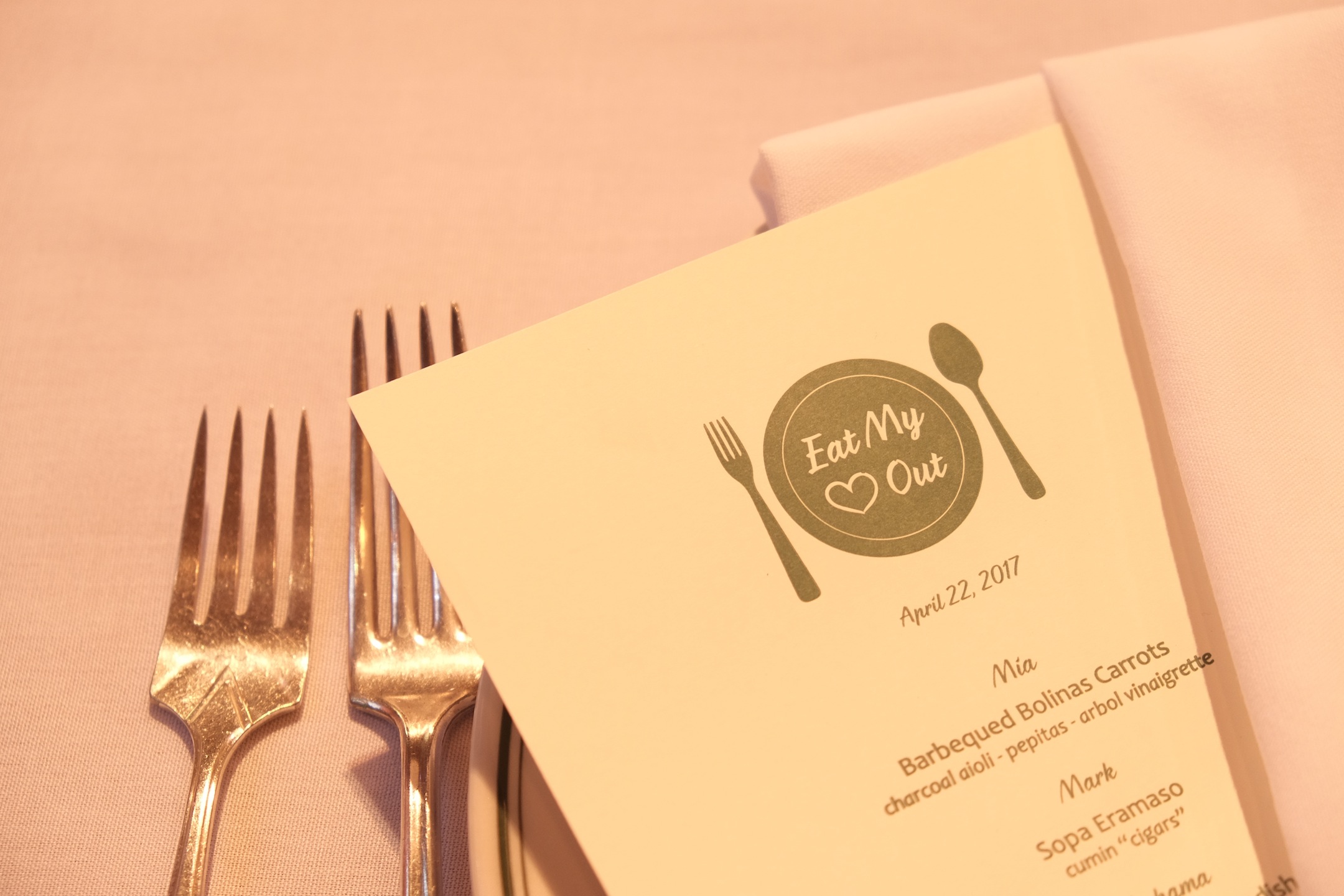 Menus for the evening were printed at Ink.Paper.Plate in Point Reyes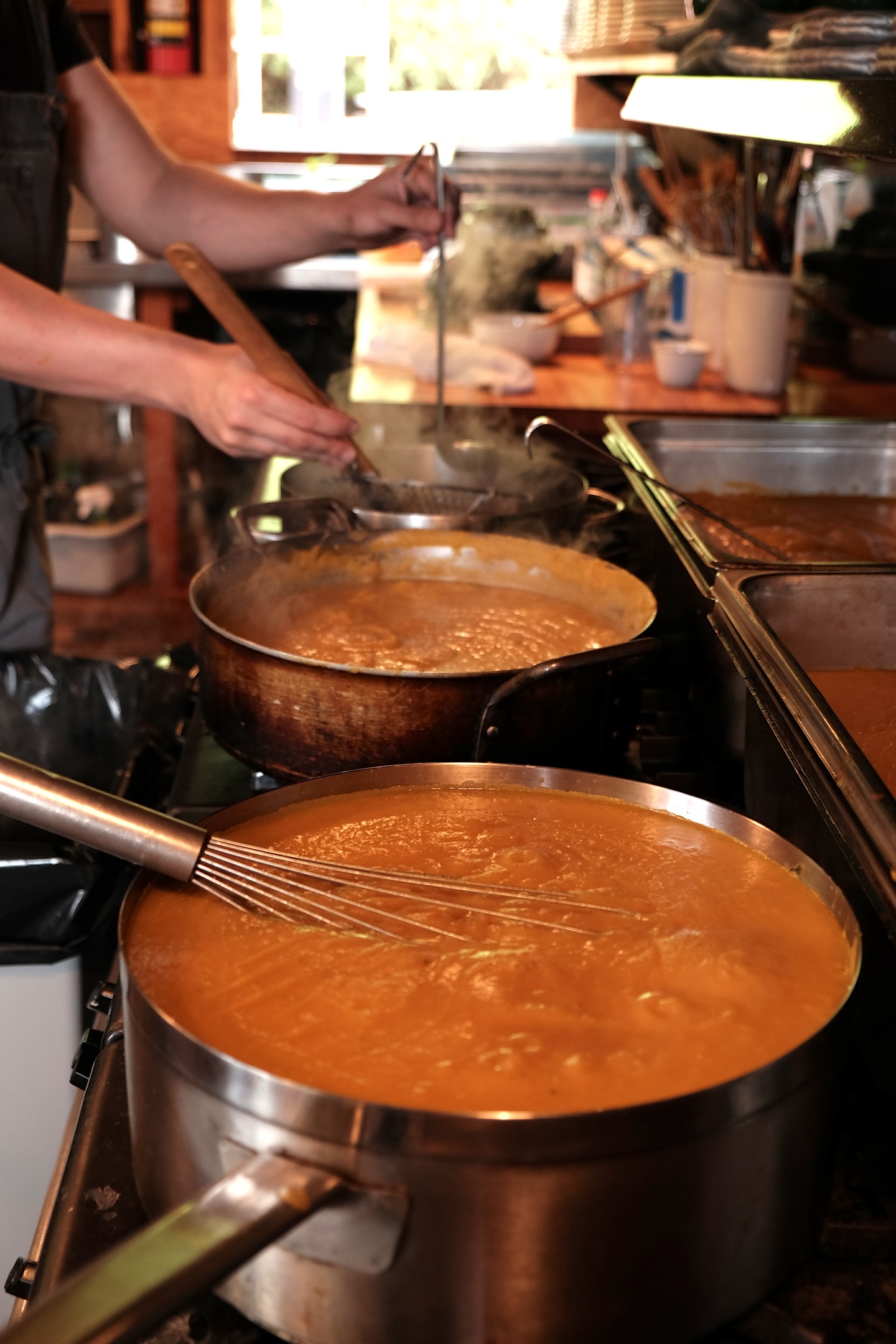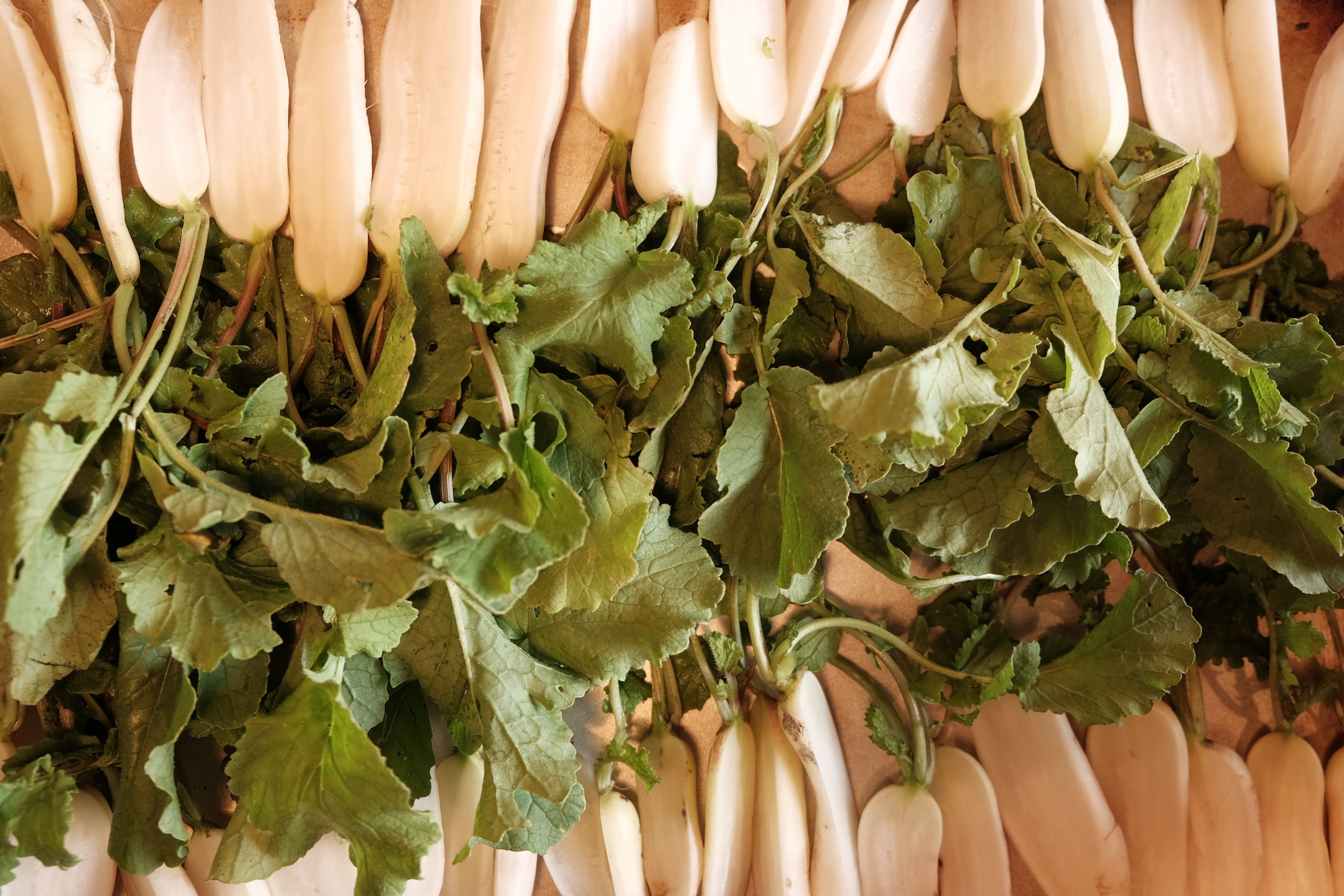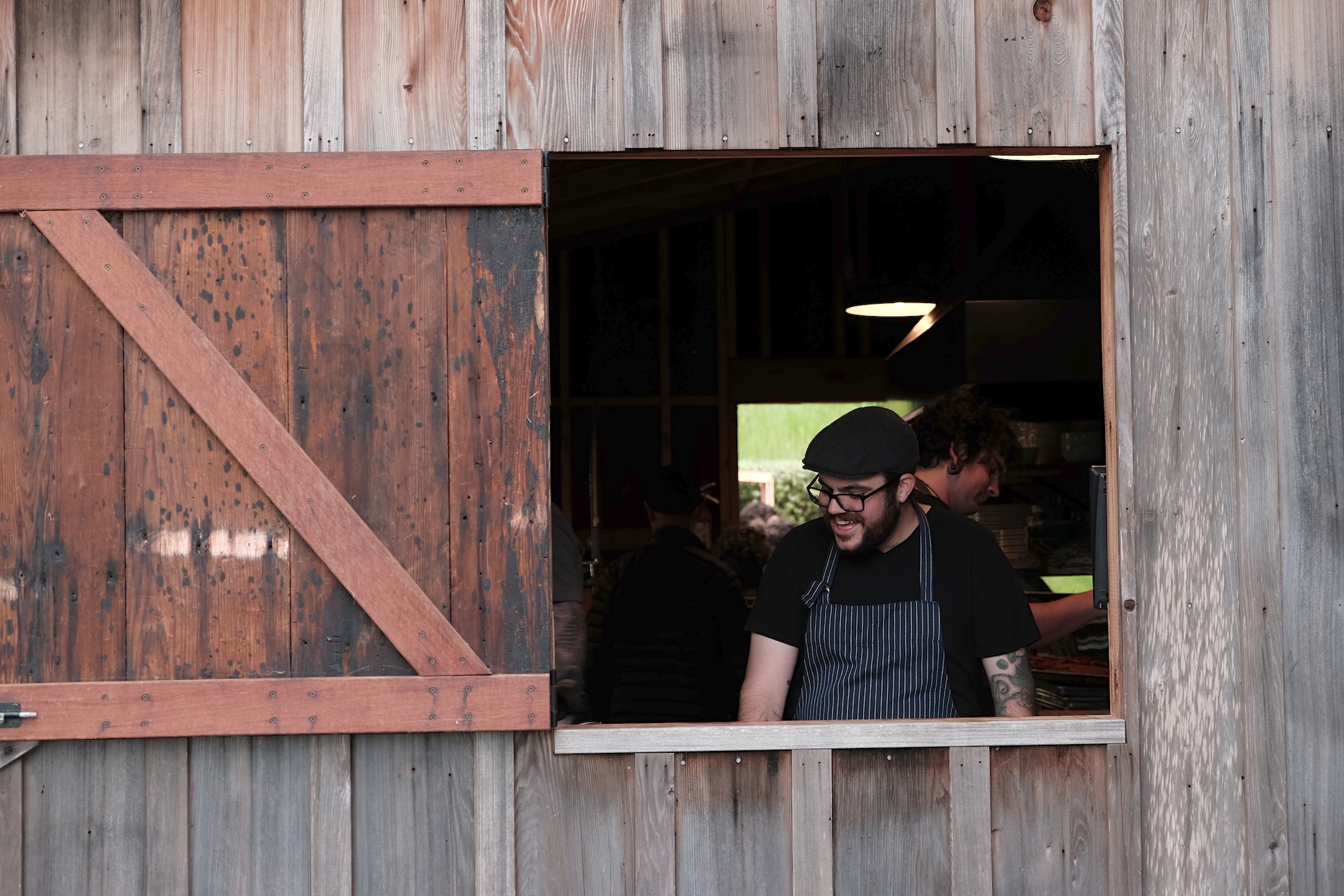 Chef Matt Elias of The Bodega gets in the groove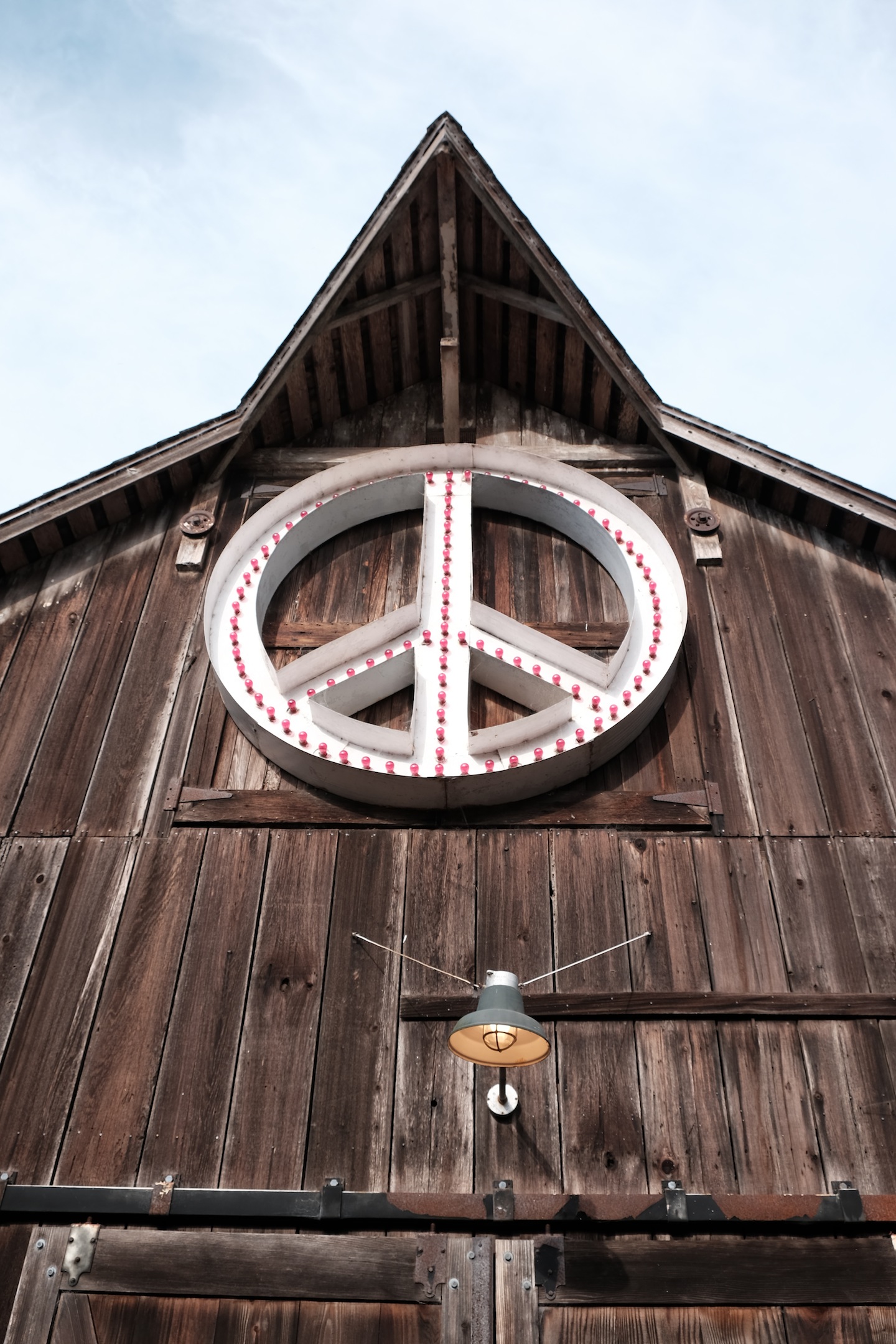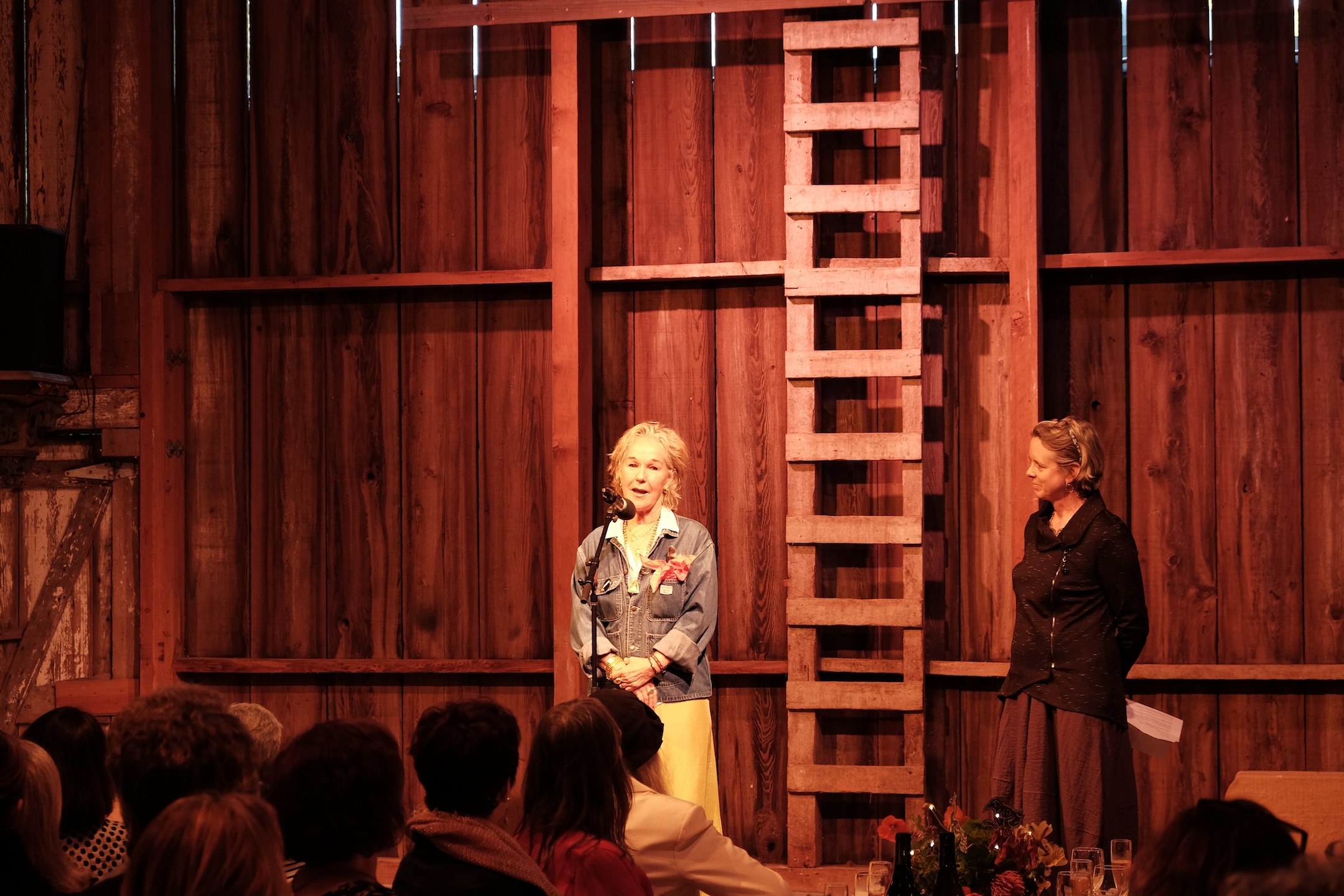 Susie Buell and Station Manager Amanda Eichstaedt welcome the crowd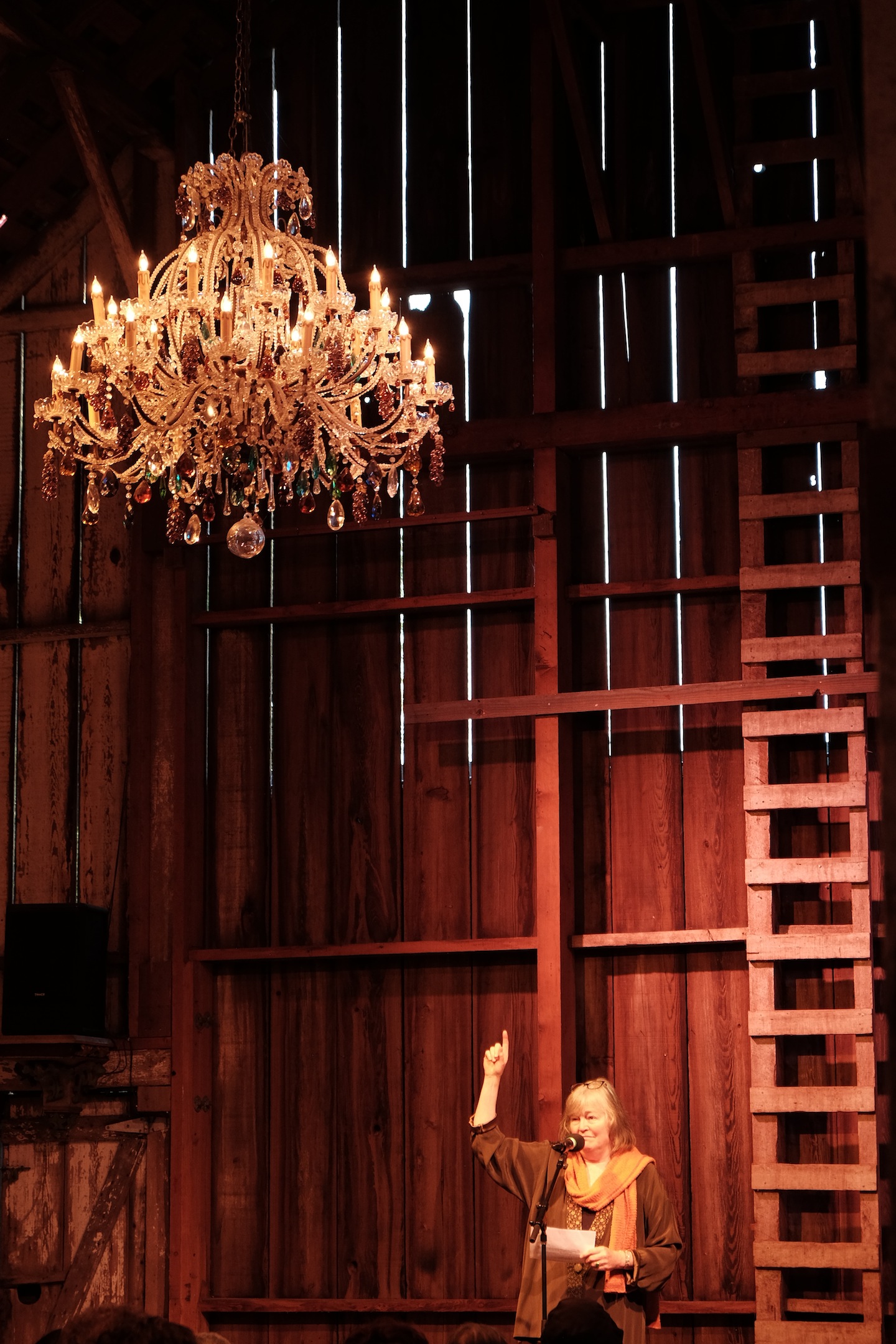 Lyons Filmer, Program Director, was master of the mic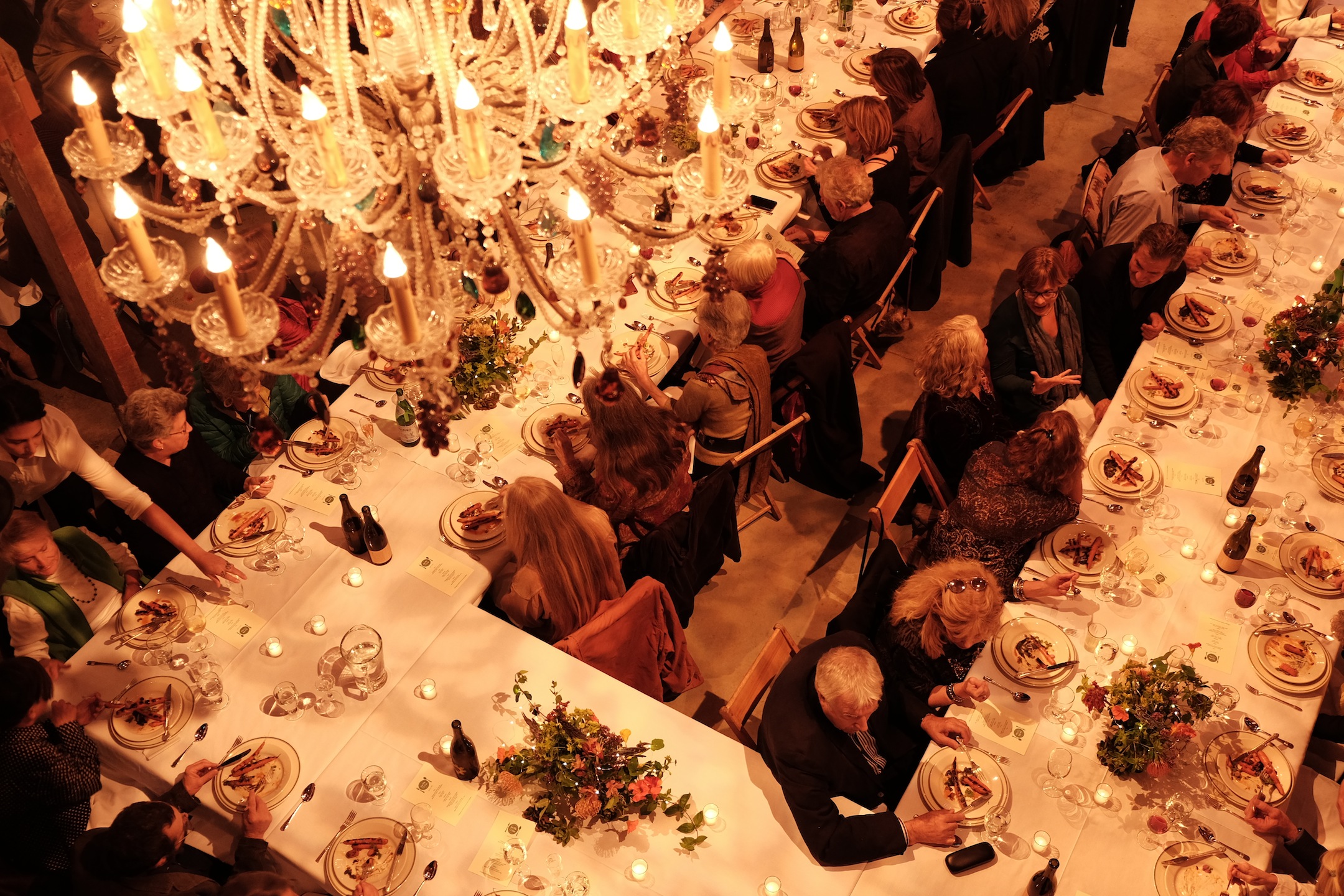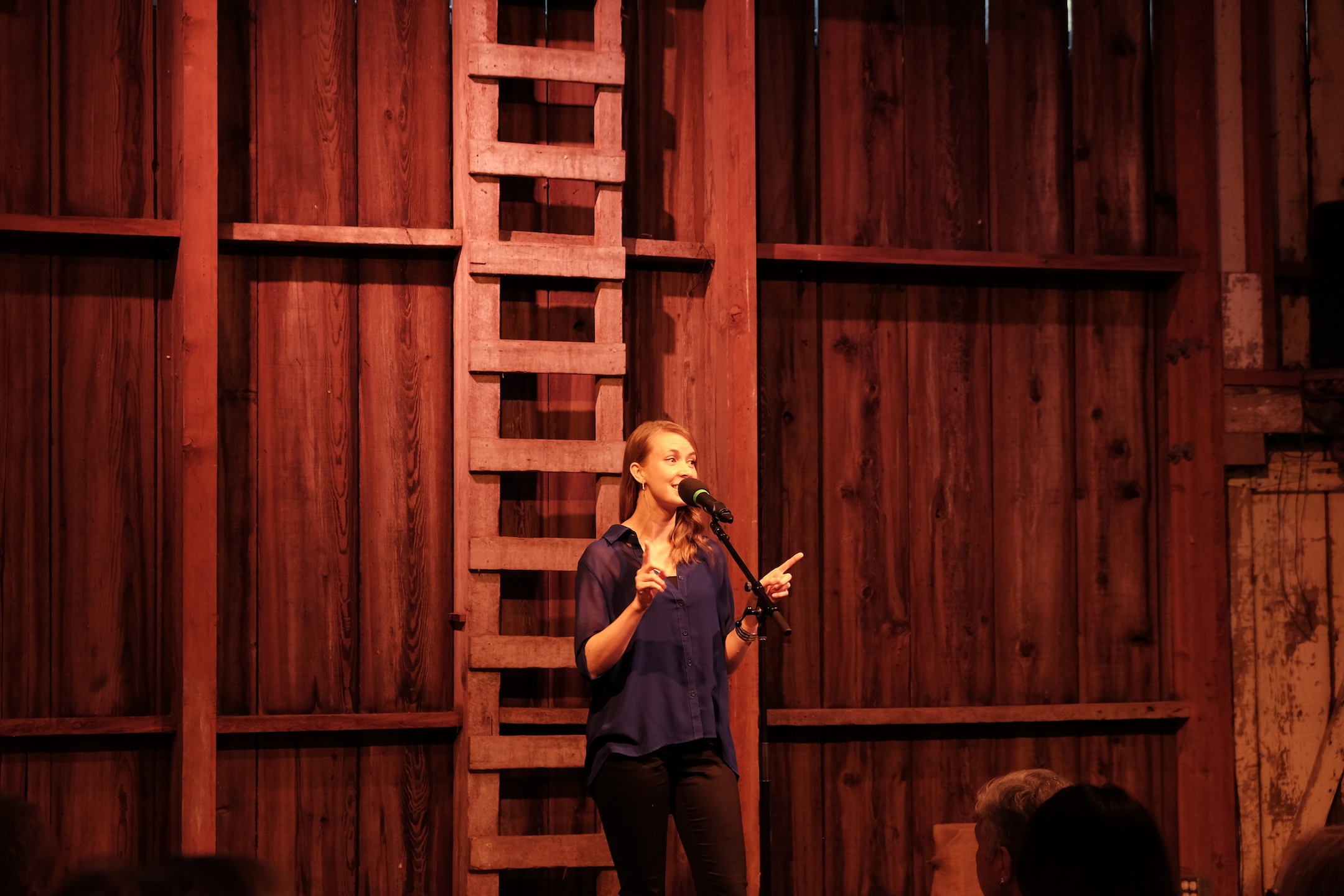 Mia Johnson leads the evening with the first story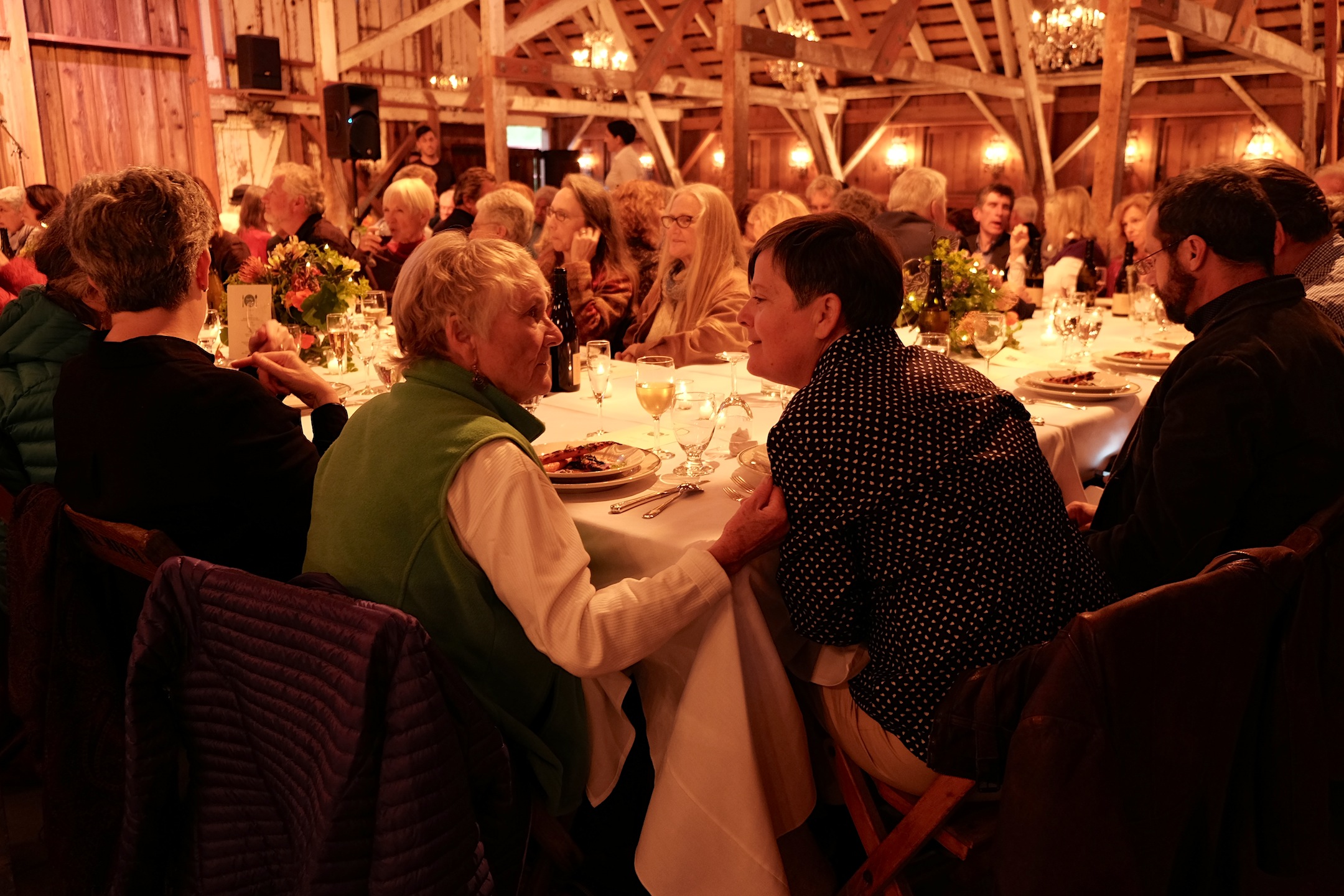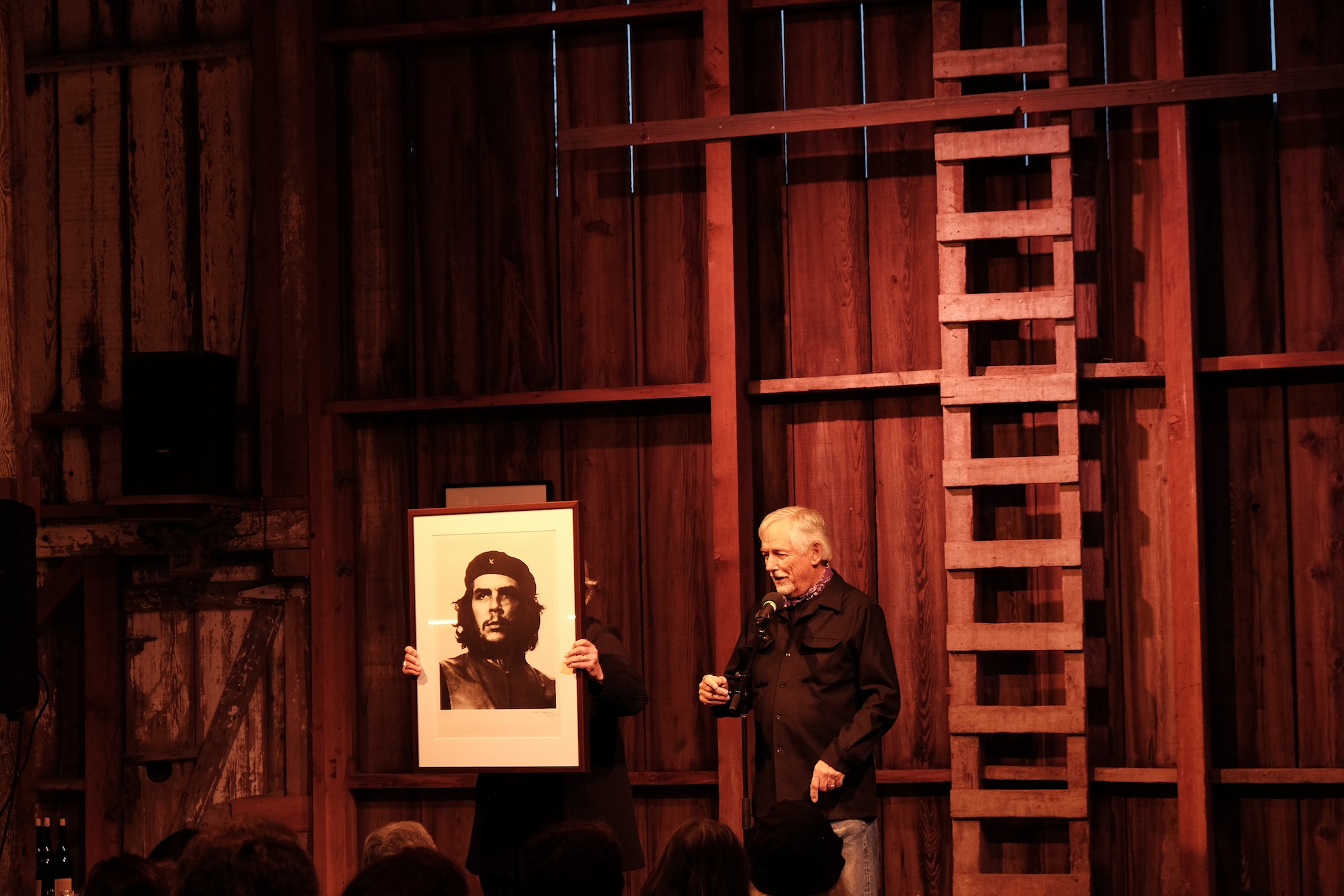 Mark Buell and his story-enhancing prop
Neshama Franklin relishing every word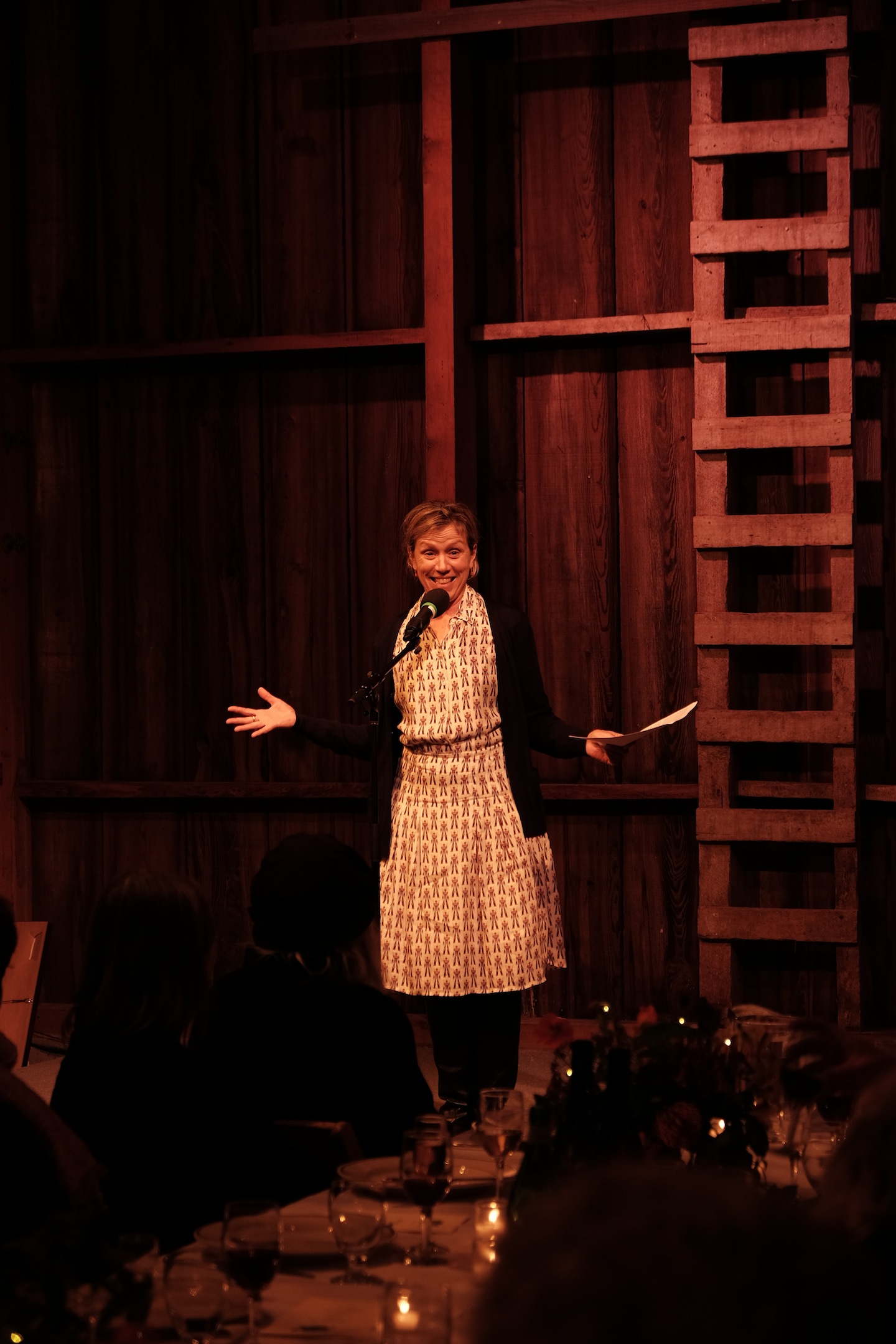 Frances McDormand cracks a joke for the crowd
Eugene Ashton-Gonzalez getting caught by the cops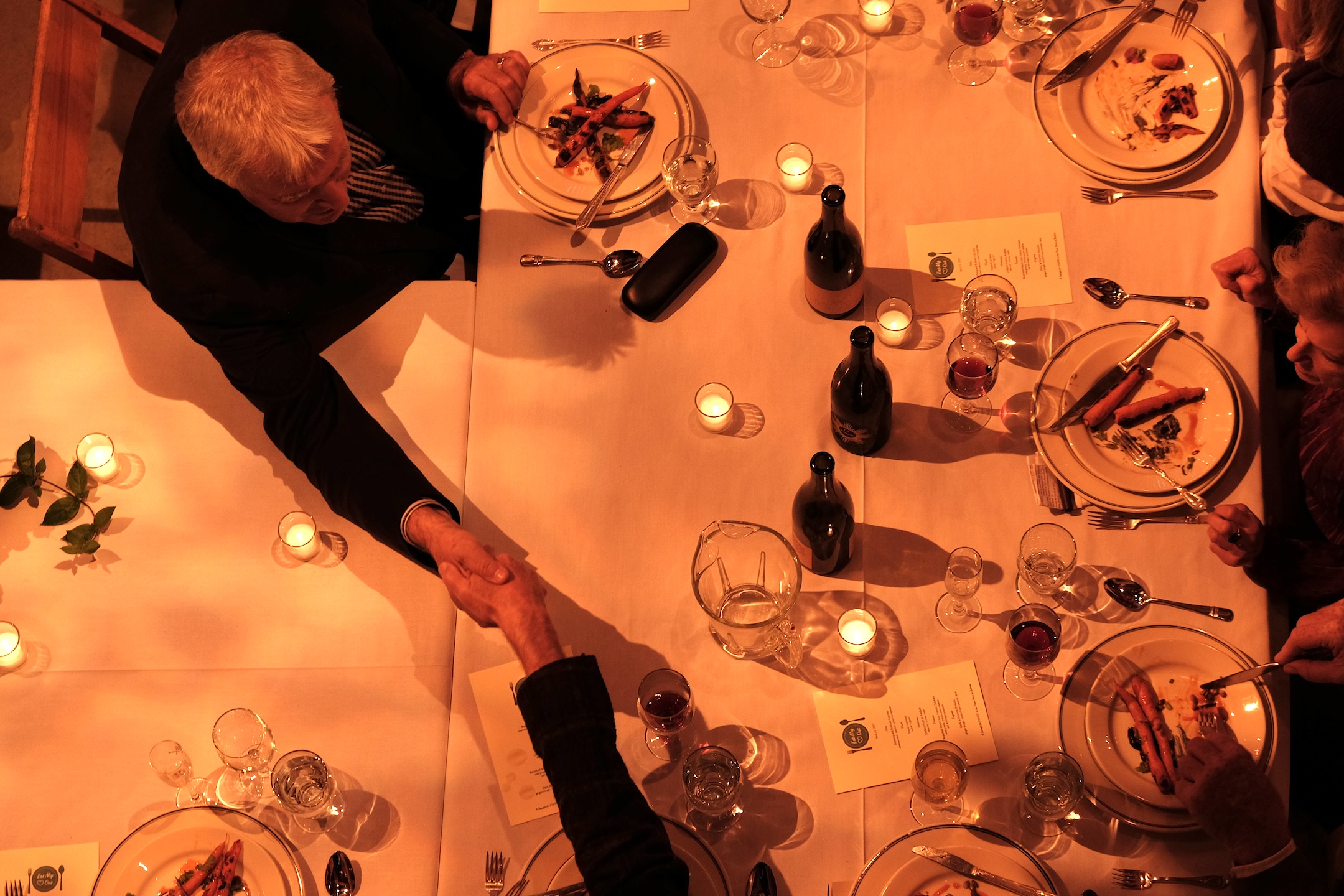 Here's to a great night! Photos by Katie Eberle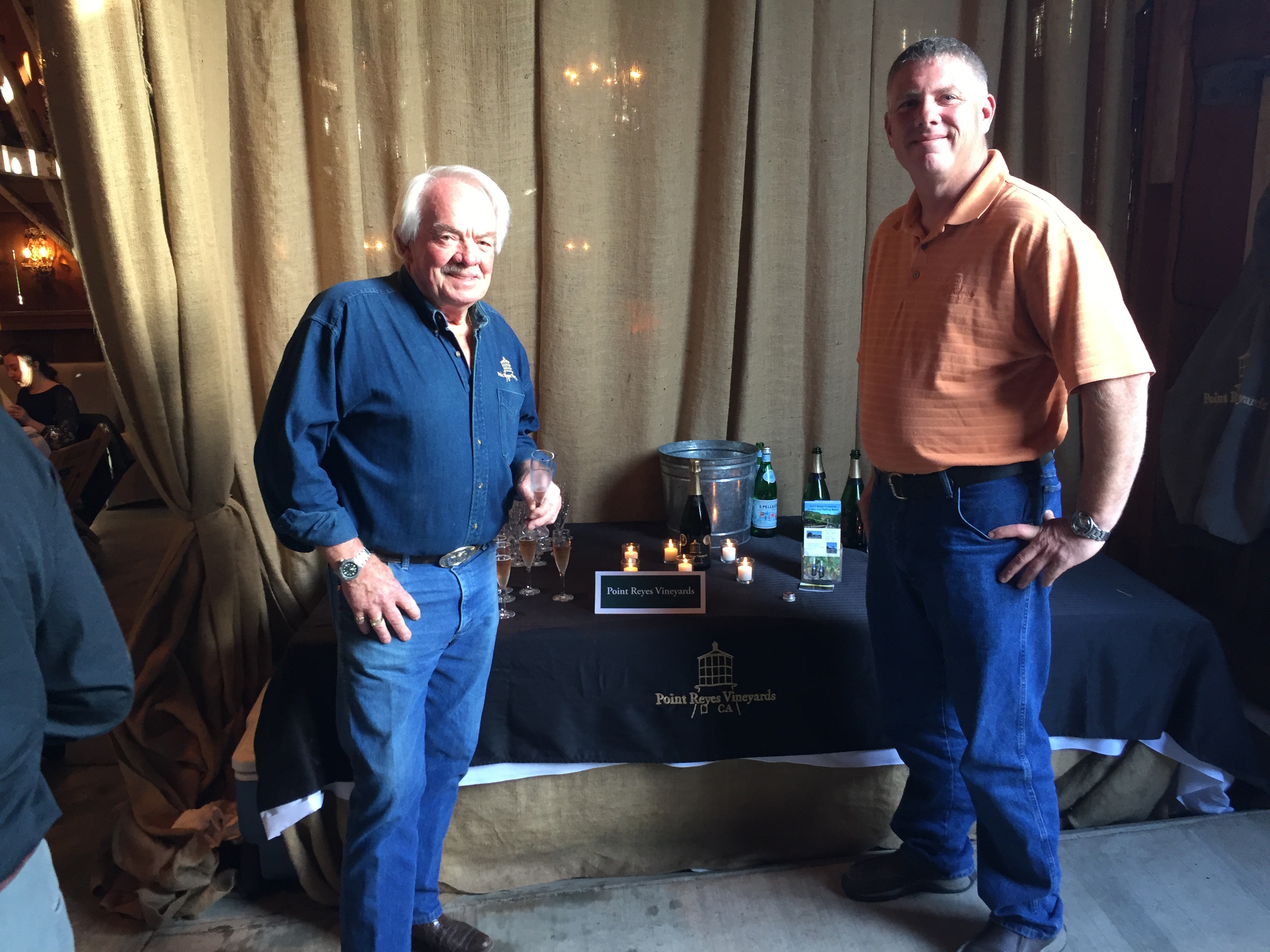 Point Reyes Vineyards proudly supporting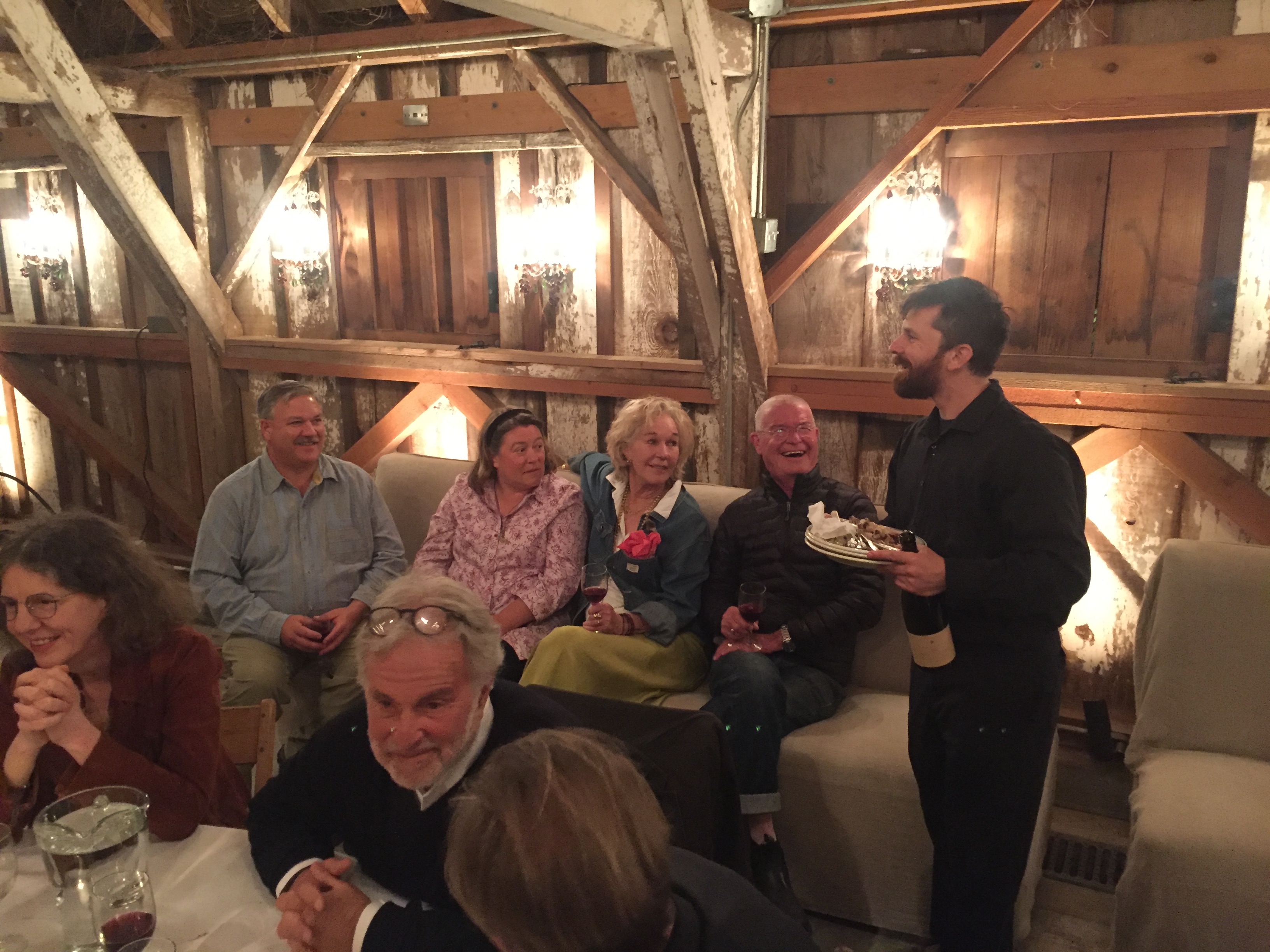 Stories around every bend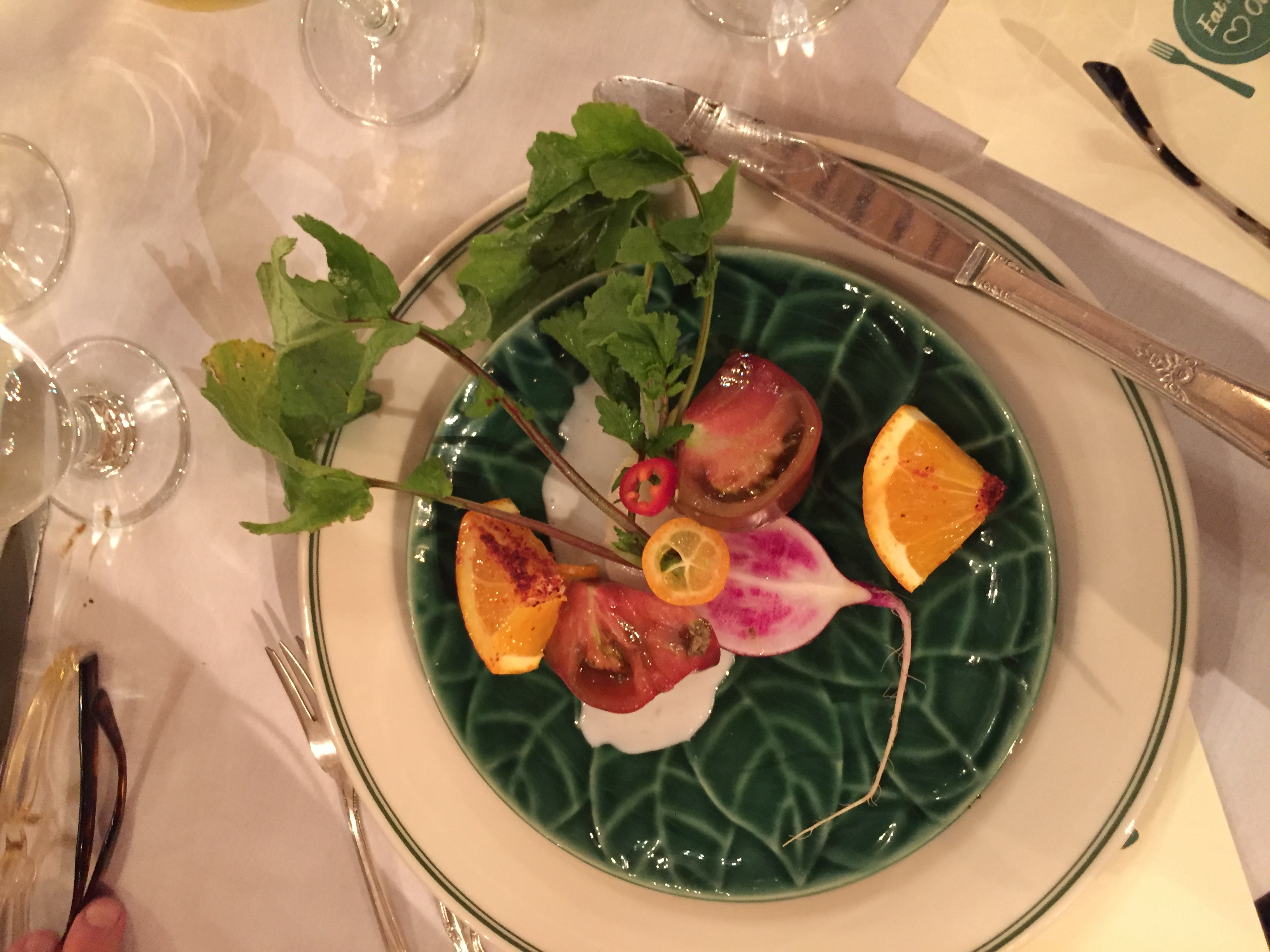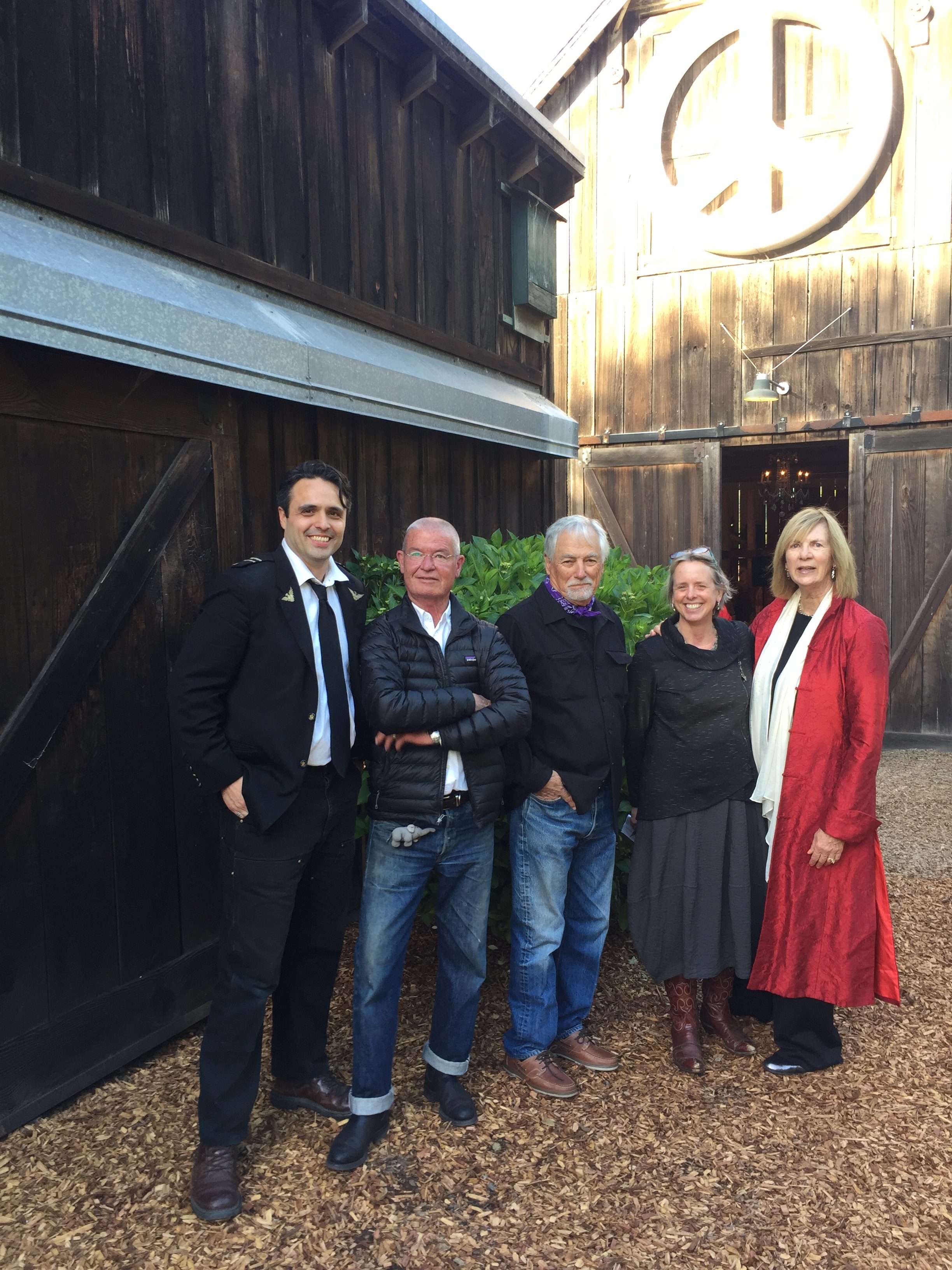 Event big wigs: Eugene Ashton-Gonzalez, Fletcher, Mark Buell, Amanda Eichstaedt, and Aggie Murch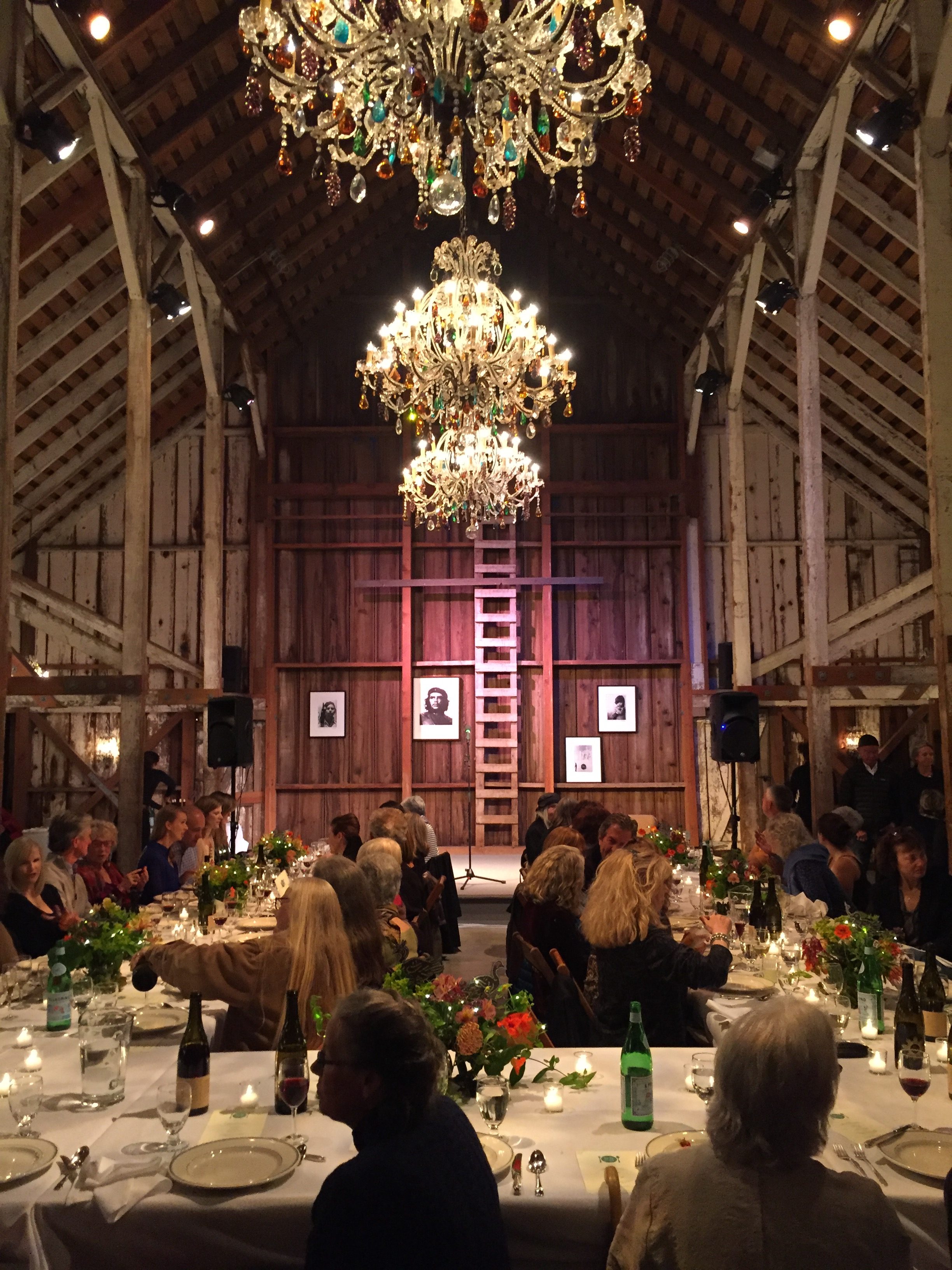 Photos by Gail Graham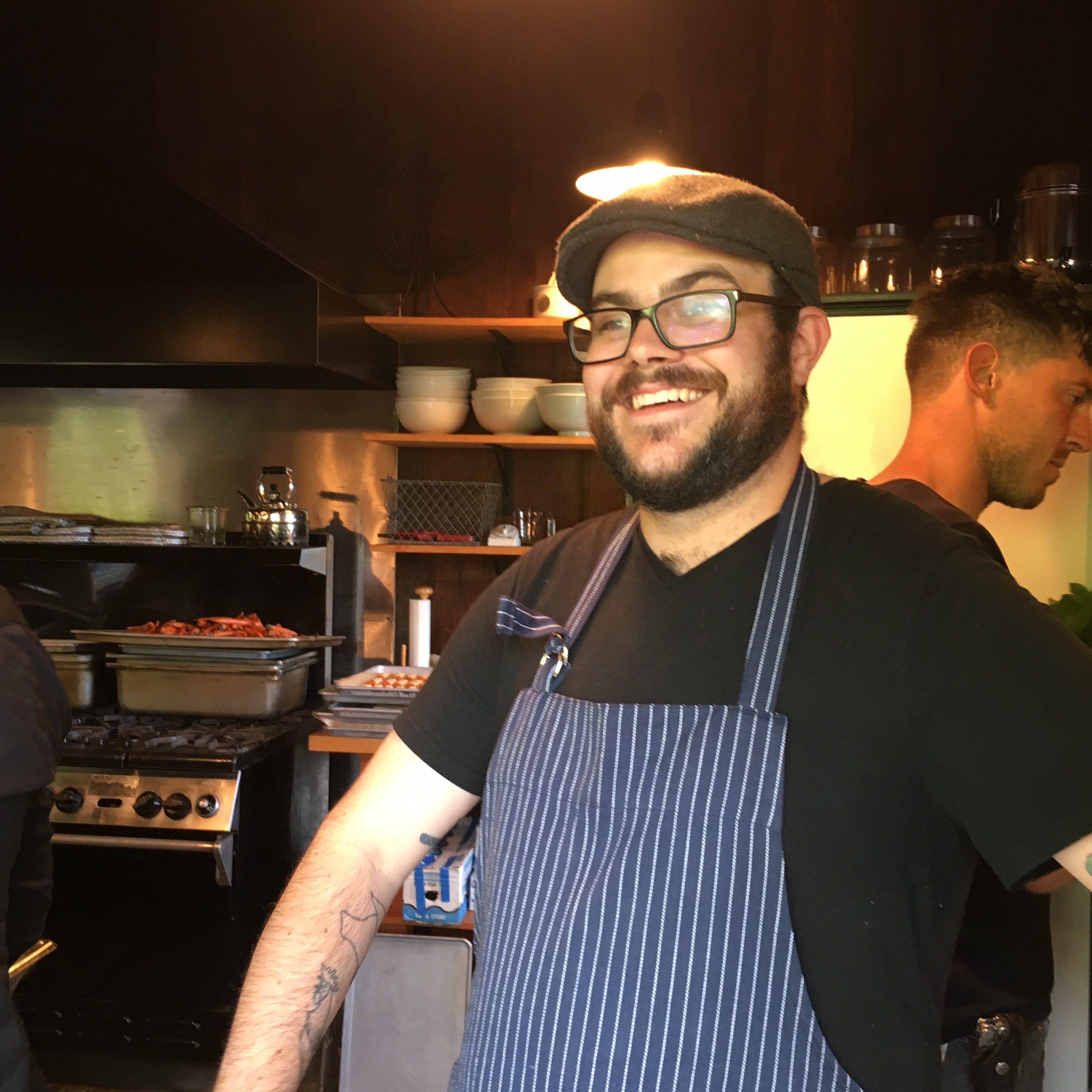 Chef Matt Elias gives us a grin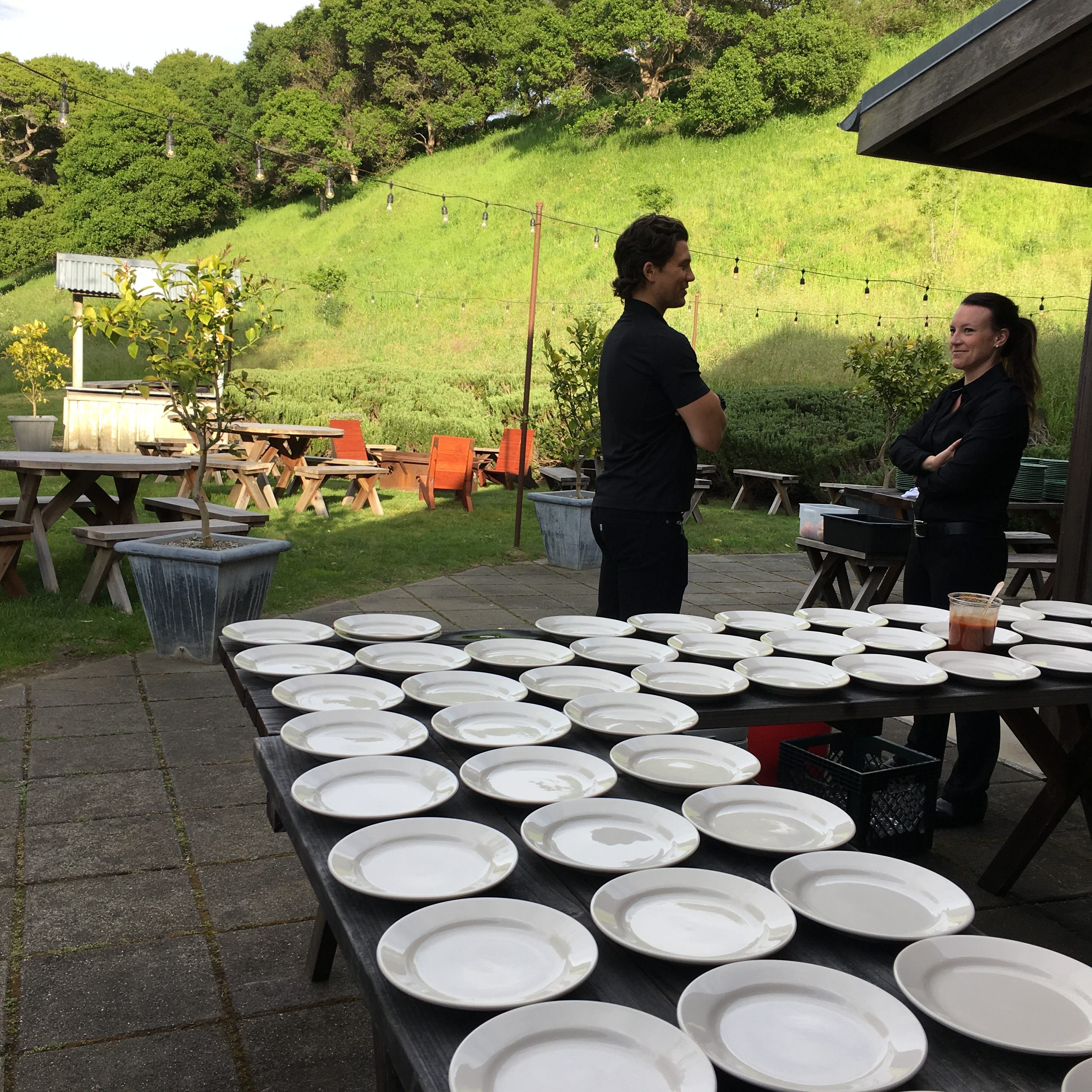 Laine Ayre, organizer extraordinaire, readying for the feast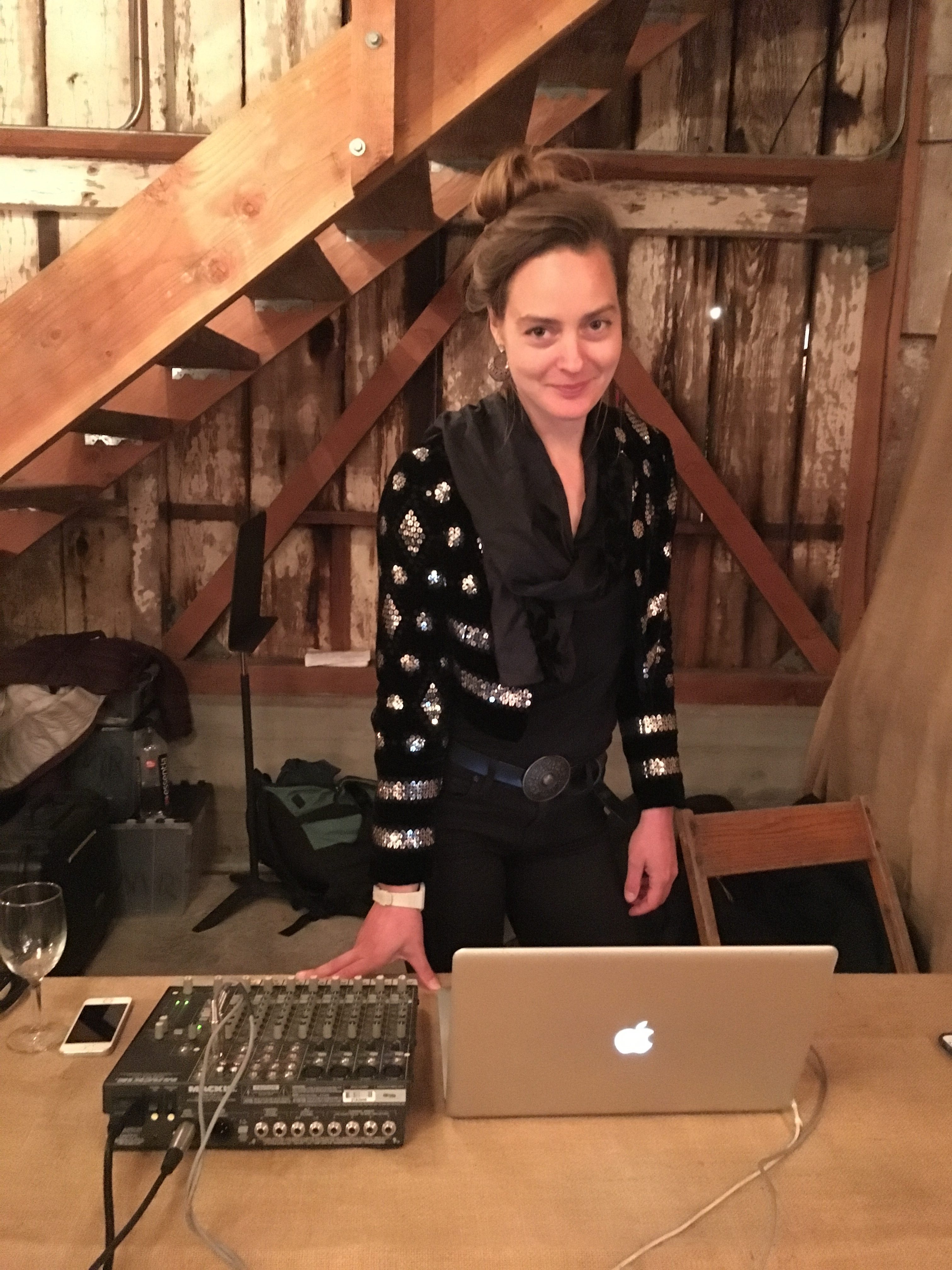 DJ Barbarella, aka Katie Eberle, running sound production.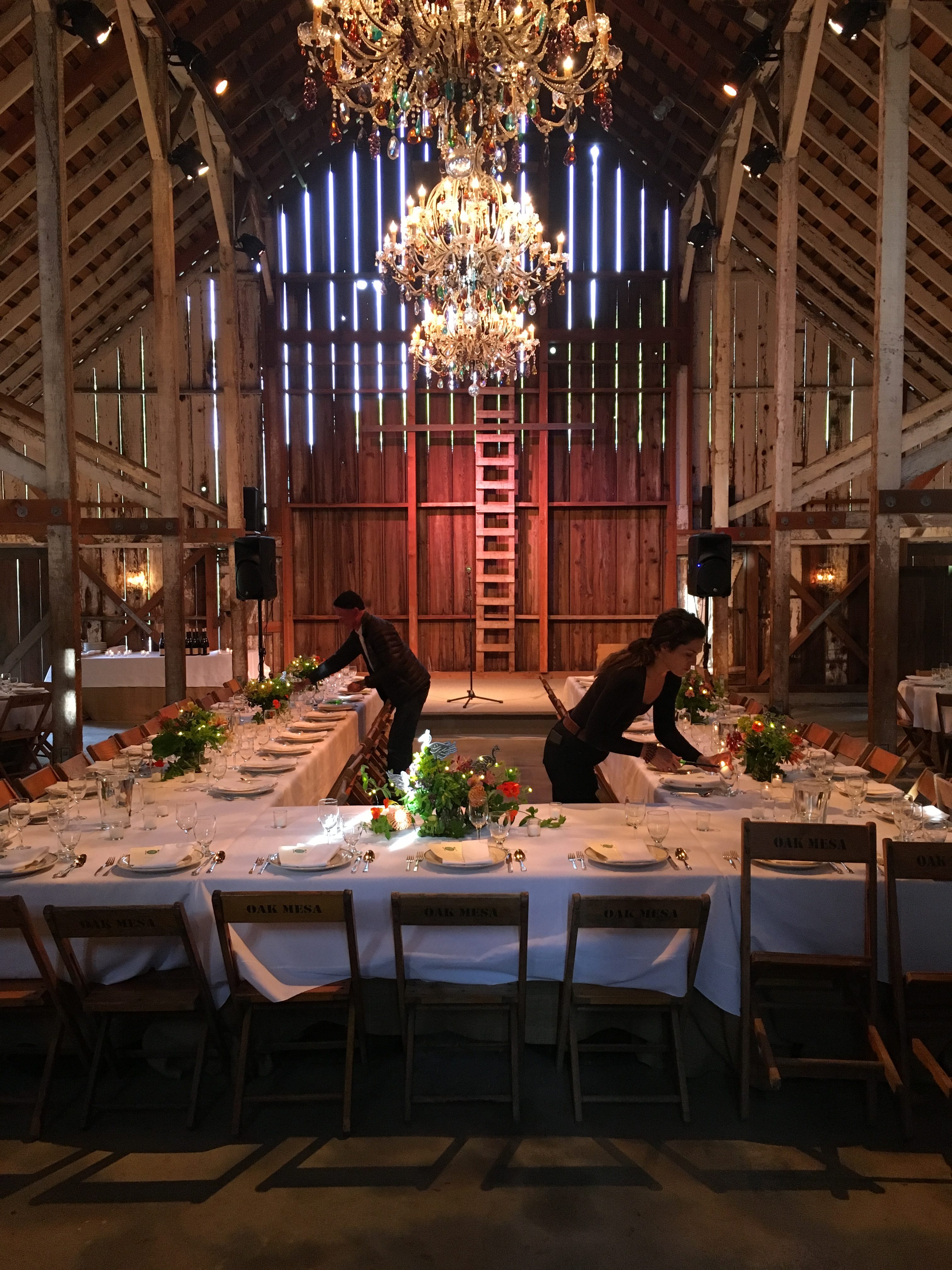 Photos by Mia Johnson