Tuesday January 10th, 2023
From the messy desk of Amanda Eichstaedt…


It Could Be Worse…
While the "parade of atmospheric rivers" pummels us here on the California coast, we hang in there. We rely on one another, on each person taking responsibility to report downed wires and trees, and checking on their neighbors, who may not be as connected. Hats off to the Disaster Council members, and anyone who was a "passerby" who cut up a tree that was blocking the road. We heard about you.

  

Take a number. Here they come!   From Windy.com 1-8-23 5:43 PM

There are a lot of factors including road closures, flooding, trees down, power out, etc. And we navigate them the best that we can. A big shout out to Marin County Fire Department for their guidance and information, helping KWMR navigate turbulent waters.

Many folks have mentioned to me in person that, while things are gnarly here, it is not particularly cold. Nope. We are not being bombed. Nope. In our Mediterranean climate with our pineapple expresses, we persevere. We know it will dry up, and then possibly be very very dry. Yep.

The best that we can do under these conditions is listen to the reasonable weather predictions and make ourselves as resilient as possible. Have supplies, have a flashlight, a headlamp, and of course a radio. Be ready. If you are in an area that might flood, have a plan to leave. And thank you for staying home, staying off the roads, and not venturing out during really bad conditions.

While I was at KWMR on Sunday morning, starting, and then turning off the generator during our brief power outage, I received a call at the station from a close friend of Sheila O'Donnell's who informed me about the fact that Sheila had passed away and that there was a memorial via Zoom that same day. Sheila was involved with KWMR near the very beginning. She was an activist and a Private Investigator. Because I had internet, I joined in. Sheila was a very close friend of Kay Clements', KWMR's previous Station Manager.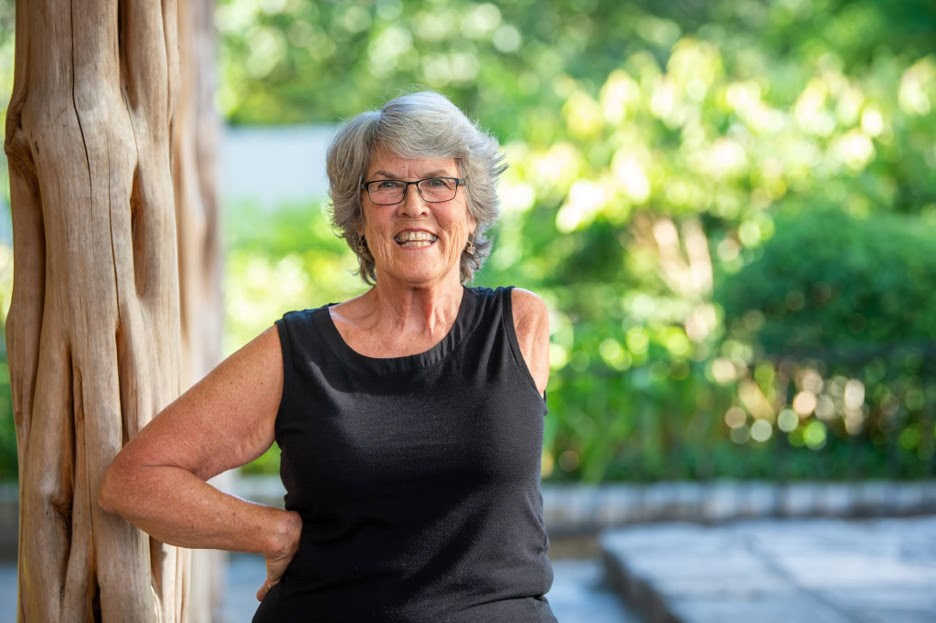 Sheila O'Donnell. Her spirit shines bright.   photo sent to me by Louis Wolf

I spoke with Sheila prior to the pandemic. I don't recall the exact circumstances, but we had a nice telephone conversation. She was in the process of organizing to have her arm amputated. It had been injured in an accident and it was no longer working. She had moved from West Marin to OTH. She was in great spirits. It was good to hear from her. Anyone who put work into the vitality and growth of KWMR is a fan of mine.

The memorial was very touching. People who had connections with Sheila connected with one another, since they did not each other. It was a window into a person that I did not know well, and it showed me that everyone has their own story and amazing life. 

She passed from cancer. She was a great friend to many. A heroic advocate for people with cancer. A spirited person who put her energies into being a great friend, family member, and advocate for many causes that were important to her. She will be missed. Sheila served with the Bolinas Fire Department, and was a KWMR board member. Sheila also worked and organized security for Bill Graham Presents. She was also a staunch supporter of singer/songwriter Audrey Auld.

So, whether we are a bit cold, haven't washed our hair for a while, or can't easily grab an espresso on the fly while driving through Point Reyes Station, we are here, and can continue to support one another.

A special thank you and shout out to Seamus Tomkins, John Gnorski, and Miguel Kuntz for their willingness to help out with the KWMR generator and help staff the station. Of course the KWMR staff are to be recognized for their 24/7 dedication to the cause.

And thank you Robin White, for bringing me a scone with coconut in it! That was a very sweet gesture. And for anyone who thanked the station for their efforts when I was out and about in town during these storms.

Thank you Richard Dillman for helping us all to keep the integrity of the station through rough times.

Amanda Eichstaedt 
Station Manager and Executive Director