From the messy desk of Amanda Eichstaedt, May 17, 2022


A Dog's Life
It has been a while since I have been a radio dog. I am mostly around the homestead, hanging with Ken, and digging for gophers. I have not caught a gopher in ages. Amanda says I am the best dog ever and she wants me to share some information with you.
I listen to KWMR quite a bit, and there are some great shows! Shows about nature, shows about the environment, great music shows, people reading from books, and important information shows, like Epicenter. Did you know that you can sign up and get a digest of all the Epicenter shows for the week on Friday morning? Just let Mia Johnson know, and she will get you all signed up.
Amanda said that people are donating their cars to KWMR. I only like riding in the car if I can have contact with someone in the car, which sometimes makes it awkward for the driver, if they are the only other creature in the car with me. Well, regardless, if I had a car, I would donate it, then I wouldn't have to go on bumpy roads and move faster than I'm supposed to. If you have a car that you no longer need, why not donate it to KWMR! All the information that you need is HERE. Amanda says you can donate tractors, boats, and even airplanes! I will NEVER go in a boat, a tractor sounds interesting, but no way for airplanes. I just chase them out of the yard. 100% success rate for me!
Alyssa is my pal. She was telling me that people can sign up to donate monthly to KWMR in the "Calendar Club." It's easy, and those are some of the best people on the planet!
Jeff says that new programmers are getting trained on a one-on-one basis (my favorite way to interact) to run the broadcast console and make more of those great shows that you hear on KWMR. So reach out to Jeff if you have an idea for a show! Jeff is super nice, although I don't know him very well.
The big men that work near Amanda aren't around much these days. She says that they also work from home, like Ken. Ian McMurray got a cat. I saw him on Zoom. He seems cool, but he's not a dog. And Richard came in today and said hi to me. Amanda says that Richard has been very busy with work on the top of hills. More to be revealed soon on these shenanigans!
Waylon posing. photo: Amanda Eichstaedt
And there are events coming up. I'm not sure what that even means, but I'm pretty sure it means that Amanda won't be home. I like it when my people are at home. I'm probably like other pets that are bummed that people are going out more again. So check out the information below. If you see me out on a walk, say "hi!"
Waylon,
Radio Dog
There are just a few tickets left! We hope that you can join us for Sharon Robinson in concert on Saturday, May 21st at the Dance Palace. You can get tickets HERE. It will be a lovely evening of live music.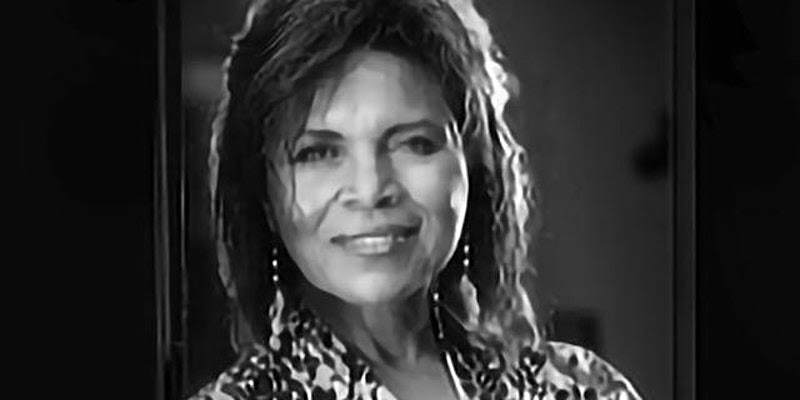 Sharon Robinson. photo: From the artist.
Thank you for reading our newsletter and for your support of KWMR!
Amanda Eichstaedt
KWMR Station Manager and Executive Director