~MAY 21~ Sharon Robinson's 'My Time with Leonard Cohen'
"Much has been written about Leonard Cohen, but I thought I would share with you some stories from my time as his collaborator and friend." – Sharon Robinson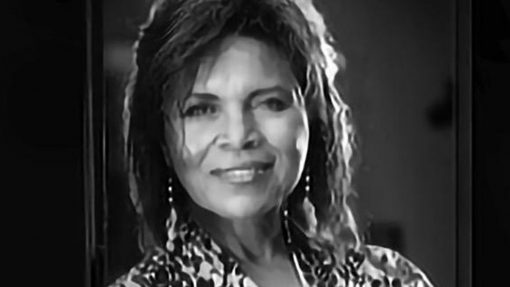 KWMR is back in-person for the first time in 2+ years…with Grammy-winning songwriter, singer and record producer, Sharon Robinson, on Saturday May 21st at The Dance Palace Community Center.
Proof of vaccination & masks required.
Join us! Tickets are available here.
About this event
The Dance Palace presents Sharon Robinson performing her new show "My Time with Leonard Cohen" on Saturday May 21st. Robinson will trace the story of her nearly 40-year friendship and songwriting partnership with Leonard Cohen, including a behind-the-scenes narrative, performances of songs they wrote together such as Everybody Knows, In My Secret Life, Waiting For The Miracle, Alexandra Leaving and Boogie Street, and rare photographic imagery. Along with performances of some of their captivating songs, she will bring you into their writing process, reveal how the partnership came about, and give some insights into Cohen's unique perspective.
"Co-writer of Everybody Knows, In My Secret Life, Waiting for the Miracle, Alexandra Leaving, Boogie Street, so many other tunes I'm honored to sing, my friend and collaborator, the incomparable Sharon Robinson" – Leonard Cohen
Sharon Robinson is a Grammy-winning songwriter, singer and record producer. While she is best known as a frequent writing partner with Leonard Cohen, she has also written songs for a number of chart-topping artists, including The Pointer Sisters, Aaron Neville, Brenda Russell, Diana Ross, Don Henley, Michael Bolton, Randy Crawford, Patti LaBelle, Roberta Flack, The Temptations, and others.
Introduced to him by Jennifer Warnes, Sharon first toured and wrote songs with Cohen in 1979 and years later was part of the touring company for his extensive last world tour, from 2008 to 2013, doing performances for millions of fans around the world. Cohen's fans, many of whom have fast become Sharon's fans, have expressed great interest in hearing her intimate perspective on the many years of working with Leonard Cohen.